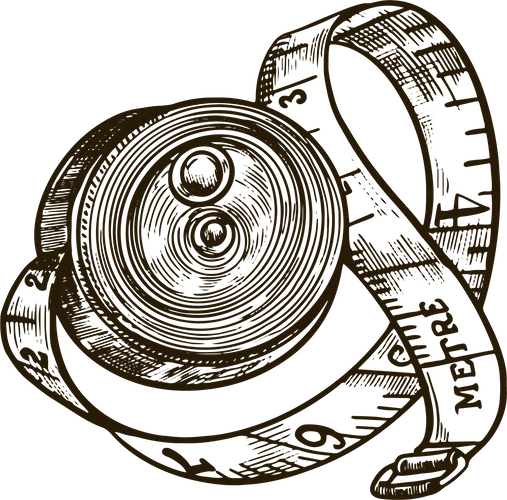 Consultations, one fitting, a finely-made standard garment.
A design and measurement consultation for a client-provided commercial pattern, fitted with a mockup, and sewn with care to match your detailed measurements.
The bespoke fitted experience starts at $350-$1,500+
Bespoke is more than just a new garment, it is the pampering of the bespoke experience. This tier includes the specialized customer service of a short design consultation,  detailed measurement-taking and the fitting of one mockup. The Bespoke Fitted tier will not only provide you with the experience of custom-made, but will leave you with a beautiful quality garment in your unique size. As with the Made-to-Measure tier, you will be  provided with a curated list of pattern & fabric suppliers, so we  can work together to choose your design you want brought to life. In order to get a better fitting final piece, we will fit one mockup (in-person or virtually) of your design before cutting into your chosen fabric. You will finish with a beautiful quality handmade final product to add to your wardrobe. Generally, fine quality b
espoke tailored coats start at $1,175
. Want a little extra? Upgrade your experience with a custom drafted pattern starting at $125. Even more? Take your "good" fit one step closer to perfection with the security of an additional mockup fitting, starting at $95-145.
​​​​​​​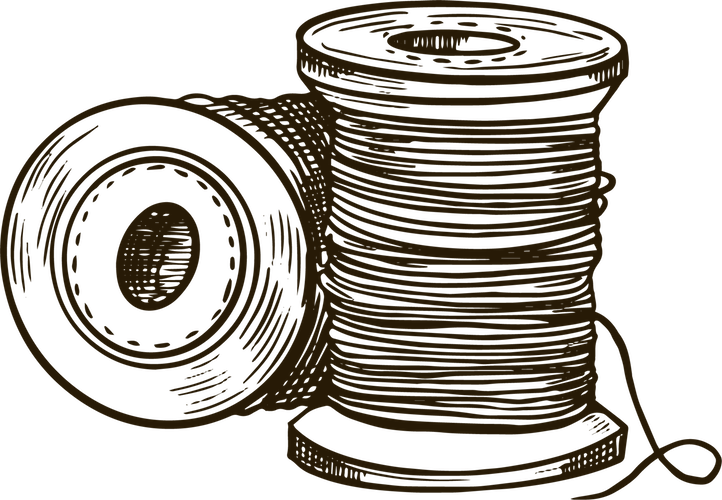 Economy self-directed "just-the-sewing" tier. 
A client-provided commercial pattern sewn up to match your basic measurements.
The made-to-measure experience starts at $85-$450+
This is the most economical tier, and most self-directed. It involves no consultations, and no fittings. Made-to-Measure is a "just the sewing" experience. This tier is most similar to shopping off Etsy (but with more style options). You simply independently choose & purchase your fabrics and sewing pattern from my curated list of suppliers, and I'll sew it in your Chest-Waist-Hip-Length size! Your final garment will be available for curbside pickup, or will be shipped to you. This tier is a personalized tailoring experience that strikes the balance between efficiency and bespoke. Made-to-Measure is a great choice for basic garments that don't need to be closely fitted to the shape of the body and don't require additional style customization. Because there's no in-person element, it also works well for long-distance work.
Made-to-measure shirts start at $125-175, MtM trousers start at $210-265,  MtM waistcoats/vests start at $165-270, MtM tailored coats at $775 (though fittings are strongly recommended for tailored coats). 
Want a little extra? Add additional customer service for selecting your pattern and fabrics starting at $25-49+, or the security of a  mockup fitting starting at an additional $125-175.
All prices are listed in Canadian Dollars. Cost of materials not included.
Tailoring investment tiers are estimates only. All commission pricing is ultimately based on an hourly rate for customer service, garment research, personal styling/fashion design, pattern drafting, fittings &  sewing time. 
Please allow a minimum of one month for commissions (more for larger projects).